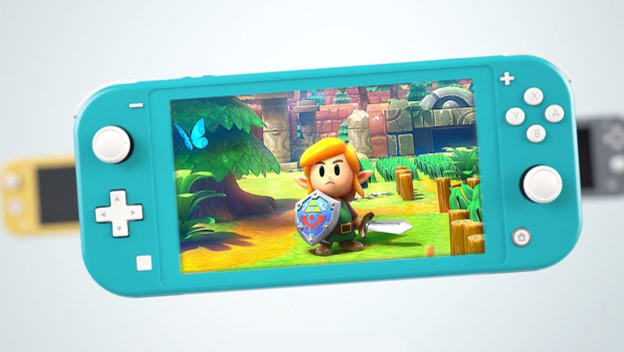 When the Nintendo Switch Lite launches on September 20, it will be alongside a launch title of sorts: The Legend of Zelda: Link's Awakening. It's no mistake or coincidence that the two are paired like this, either: Link's Awakening is the beginning of a handheld-first holiday for Nintendo and a textbook example of the company's expertise in making games that play best on small screens.
The Switch already has The Legend of Zelda: Breath of the Wild and Super Mario Odyssey, two enormous games that have seen tons of acclaim from both critics and players. They're big games, though: ones that specialize in scope, and fit best when you're experiencing that scope on a large TV. It's easier to immerse yourself in a world that way, and while it's impressive to take it around with you, it's not exactly what a handheld does best.
Link's Awakening, on the other hand, is. It's a remake of a Game Boy game, so of course it has that pedigree, but even this revamped version is more of a diorama than an immersive world. It's a shiny little toy, with its single-screen dungeons and segmented scrolling that remain from the original release. These sorts of games don't really benefit from being big on your television, and may even be more playable when it's a simple task to view the whole screen at once.
It's joined this year by other games that are at home in miniature: June's Super Mario Maker 2 and November's Pokémon Sword & Shield. They'll both likely be heavily present in the holiday marketing push for the Switch Lite, but those both have social elements and larger environments that make them nice to play docked. It's Link's Awakening that reinforces, both in gameplay and in the very nature of a classic portable remake, that the Switch is here to be that dedicated handheld again.
It's a sharp turn from Nintendo's summer lineup, featuring games like Marvel Ultimate Alliance 3, Astral Chain and Fire Emblem: Three Houses that feel cramped on a small display. Nintendo may even be banking on this split to keep sales of the standard Switch rolling. But it says something about the passion Nintendo still harbors for handhelds that it's returning to a game that once began life as an "afterschool club" for leftover ideas. That put fun and whimsy ahead of the consistency and logic of a believable world. Goombas! Chain Chomps! Kirby? Why not? We're having fun here.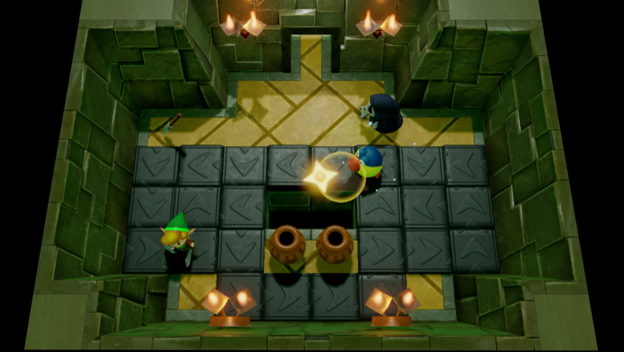 It's the sort of ethos that Nintendo's competitors in the handheld space never truly grasped. Delivering full console games on the go is nice, but if it were the best option, maybe everyone would have bought a Sega Nomad. (Or, well, a PlayStation Vita, based on Sony's first-party offerings for the platform.) There's an intimacy and charm to handheld games that should be different and tailored for the context, and that know-how was precisely why Nintendo succeeded with lower-powered hardware and systems based around 3D and touch technology a lot of people didn't bother using.
Combining handheld and home console development has done a lot of good things for Nintendo over the past few years, but hopefully projects like Link's Awakening will keep popping up occasionally to remind us of that singular spirit.