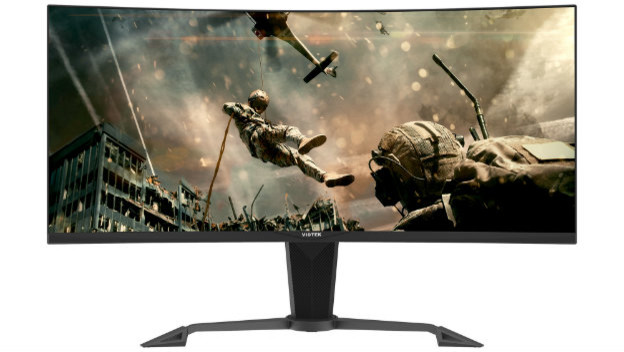 EDITOR'S NOTE: Viotek fans, be sure to read below for a very special promotional discount on any monitor purchases!
Gaming is only as good as both the system you have and the monitor you are using. If someone goes all out to get a PlayStation 4 Pro, Xbox One X, or high-end PC, but then is still using some standard, 1080p or 2K monitor, it pretty much makes the investment worthless. Which is why people need to make sure their screen is great too. For people in search of a new and better look, it might be time to consider a Viotek GN35DA 35" curved, ultrawide gaming monitor.
To kick things off, the Viotek curved, ultrawide gaming monitor is generally an incredible screen for any sort of activity. It isn't just about great gaming, though it is designed with that activity in mind. It is an LED model with a 1800R curvature. This is designed to match the human eye and offer fantastic landscapes and details portrayed in a very natural way. Its 21:9 ratio and 2560x1080p resolution are designed to perfectly portray its 16.7 million colors. It also has a 1 million:1 dynamic contrast ration and 2000:1 contrast ratio, so everything will absolutely pop as you play. It also has DP 1.2, DVI, HDMI 2.0, and a 3.5mm jack to let you connect everything.
It gets even better, as this Viotek 35" curved, ultrawide gaming monitor offers different customization options to ensure it looks perfect in your home. You can adjust its angle, height, and tilt, all to ensure its perspective is perfect. You can manually enable G-Sync for smoother gameplay. If you are worried about eye strain, you can turn on a low blue light mode. Forget about Gunnar gaming glasses, as this monitor already builds that sort of protection into it.
Since it is designed specifically for gamers, this Viotek curved, ultrawide gaming monitor has everything you need to make your games better. As mentioned before, it is G-Sync compatible, as it is an AMD FreeSync monitor. When running as is, its refresh rate is 144Hz. But, if you overclock it, it can hit 200Hz. It gets even better if someone has an Xbox One S or X model. Both allow people with this monitor to take advantage of a Variable Refresh Rate. This means no stuttering, no lagging, and no tearing. Even if you're running through the world or making quick turns, things are going to load well and look great.
It even caters to specific sorts of games. Say someone is going through something like Call of Duty: Modern Warfare, Resident Evil VII, Metro Exodus, or DOOM Eternal. All of these are shooters. Which means they can also require precision and might have darker areas. This Viotek curved, ultrawide gaming monitor is designed to make playing those games better. It has GamePlus integrated crosshairs you can have on the screen, to help you improve your aim as you play. There are also different display options you can select that are made to make these games clearer and easier to play. Both FPS and RTS options are there, which should help you pick out the details that will help you survive and thrive.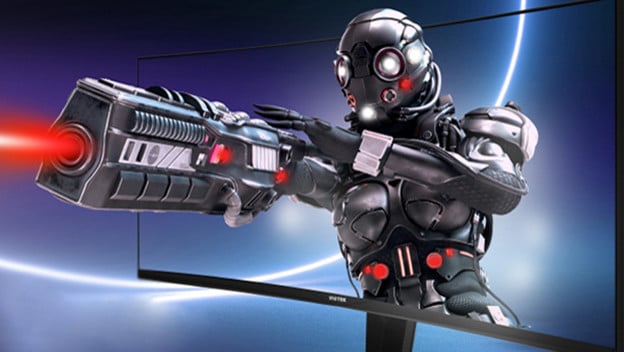 There's also a sense of security that comes from this, or any, Viotek gaming 21:9 monitor. They have a Zero-Tolerance Dead Pixel Policy. Given how close we have to get to our screens when we game or how noticeable small defects are when we're exploring lavish worlds, dead pixels are a big concern. Knowing that an issue like that would be covered and fixed is reassuring.
The Viotek GN35DA 35" curved, ultrawide gaming monitor is the sort of gaming necessity that lets you get the most out of all genres. Plus, it's good for general, daily use too. If someone is ready to spend $440 on it, or perhaps is up for entering Cheat Code Central's FREE livestream giveaway, they could welcome it into their home and enjoy it with every console they own.
DISCOUNT ALERT! Google is giving customers 20% off their first order with Google Express! Just click here to check out. And remember, you can sign up for a new Gmail and take advantage of the 20%, even if you have already ordered previously with another Google account!