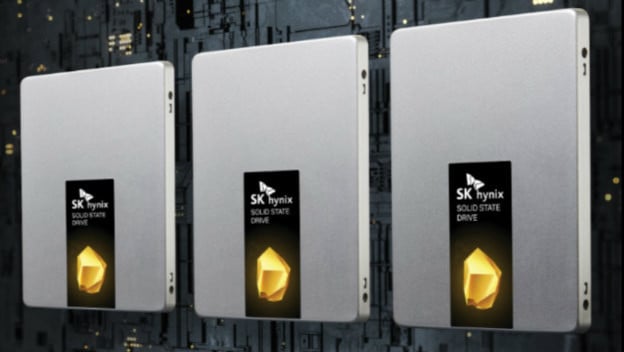 Space is always an issue with both PCs and consoles. No matter how much you have, it will never be enough. When you enjoy media, you're getting digital downloads of up to 4K shows and movies. You can have whole discographies on your hard drives, instead of just a CD or two. Games can come in at 100GB, and then still grow even larger after updates. People might need more, like a SK Hynix Gold S31. It is a SATA III solid state drive available in $49.99 250GB, $69.99 500GB, and $118.99 1TB models.
As you can tell, this is a new internal hard drive someone could use to up their system's storage power or performance. It is a SSD, for smoother storage, and it supports up to 560MB/s read speed and up to 525MB/s write speed. That means if you're doing something like playing a game, you should notice boost in performance. If you're creating something, like maybe putting together a let's play, it will write to things faster as well. A SSD on its own is going to offer a better performance generally, and this SK Hynix Gold S31, with its SATA III 6GB/s interface and up to 600 terabytes written, is going to be more reliable and stronger for people's uses.
Let's think about how this would work compared to, say, a PlayStation 4 or PlayStation 4 Pro default drive. Both have a 2.5 inch SATA II HDD to start, with 500GB or 1TB being the norm. Given the SK Hynix Gold S31's size, it could be swapped in. It is 2.5 inches as well, and meets the height requirement. The default SATA II HDD has a 5400RPM spindle speed. With the SK Hynix Gold S31, you'll see substantially faster speeds. Loading times for areas, cutscenes, levels, and maps could drastically dip. Going from a normal stock drive to a SSD can be substantial, and picking up a new model like this could cut times by a fourth or more.
But in general, the SK Hynix Gold S31 can be great for gaming. Let's say you have it in a PC that supports a SATA III drive. It has in-house 3D NAND, SSD controller, and DRAM. All of these work to help ensure the read speeds meet your up-to-560MB/s expectations. It has been tested to make sure it can withstand high temperature operating life. No matter how long you're playing or how hot your PC is running, this SSD will handle it and thrive. It also comes with a migration tool, to help you transfer things from your existing hard drive to this new one.
Of course, this SK Hynix Gold S31 SSD doesn't have to be an internal drive. It is a standard NAND 2.5 inch SATA III internal drive, which means that someone could always get a hard drive docking station or enclosure. Finding something that could work with something of this size shouldn't be too difficult, given that it is an industry standard. Though, if someone is concerned, they can naturally contact SK Hynix to make sure a peripheral is safe to use with this SSD. The company offers comprehensive help and support.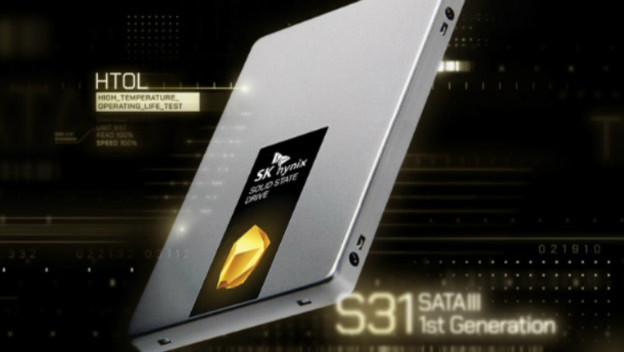 Speaking of support, SK Hynix is rather active. It has tutorial videos on its official YouTube channel, going over the installation process for laptop users. Each SK Hynix Gold S31 has a five-year warranty. People can also contact the company for assistance if needed. People who might have issues or need help have multiple avenues to turn to.
There will always be advancements that will make enjoying your games easier. It's cheaper and easier to get a new hard drive and perform a migration than upgrade to a whole new PC. Getting an SSD like the SK Hynix Gold S31 could help improve speed and performance. Plus, people can be confident in knowing it is elite hardware from a company known for it and that it comes with a substantial warranty and support.