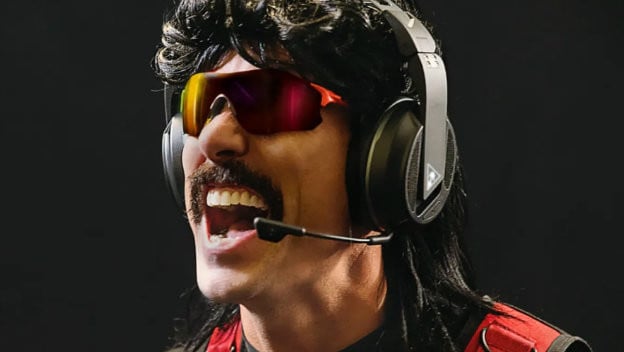 Audio is real important in gaming. In fact, with streaming and online multiplayer being so critical, peripherals giving you a boost might be what you would most want to invest in. There are lots of different options out there, whether someone is looking for a new headset or a way to make an existing wired headset better. Fortunately, Turtle Beach has things like the Elite Atlas Aero wireless headset or Atlas Edge PC Audio Enhancer.
The Turtle Beach Elite Atlas Aero is a high-end headset that will run someone about $149.95. But, people get a lot of bang for their buck. (Especially since, until January 31, 2020, you get 12 months of free Tidal access with it.) If you connect it to a PC, you can used its wireless USB transmitter and 30-hour battery to play for hours. If you prefer, you can also use its 3.5mm wired mode to connect it to your PS4, Switch, Xbox One, or mobile device to enjoy it with your other devices. Either way, it has you covered.
Turtle Beach's Elite Atlas Aero has everything you expect from a higher end headset. Of course, it has a metal frame, for the sake of durability. The headband is floating too, to allow you to make sure it fits you perfectly. There are over-ear, closed ear cushions made of leather and athletic fabric. This means they'll be comfortable to wear for hours on end, especially due to the memory foam filling with cooling gel packed into them. Plus, ProSpecs Glasses Relief makes sure the earcups aren't pressing your frames into your head.
These Elite Atlas Aero headsets also have the sort of technology you need when playing your games. All of the controls are on the ears, giving you the ability to mute the mic and adjust the volume quickly. You even have two remappable controls there, in case you want to make changes without going through your PC. The mic can be removed in wireless mode and has TruSpeak Technology to make sure you are clearly heard. It has a noise-cancelling technology, so it will focus on what you're saying, and lets you adjust the sound of your own voice coming through the mic. As for the speakers, it has 50mm Nanoclear speakers that have 12Hz to 20kHz frequency response. You'll be able to hear all of the highs and lows. Of course, you get the Turtle Beach Control Studio to help you set macros, determine and create EQ audio presets. This software uses Waves MaxxMultiband technology to enable Superhuman Hearing in games and Waves Nx 3D Audio to make it sound like every sound in the game is happening in the right position in space around you.
But what if you already have a headset you enjoy using? Perhaps it is a 3.5mm wired one too. Turtle Beach has an option for that: an Atlas Edge PC Audio Enhancer. This $29.95 product is a USB transmitter that not only gives your existing wired headset extra length, but a little extra power. It is a 66 inch long cable that gives you more distance, with the ability to determine your chat and game audio volume via inline controls.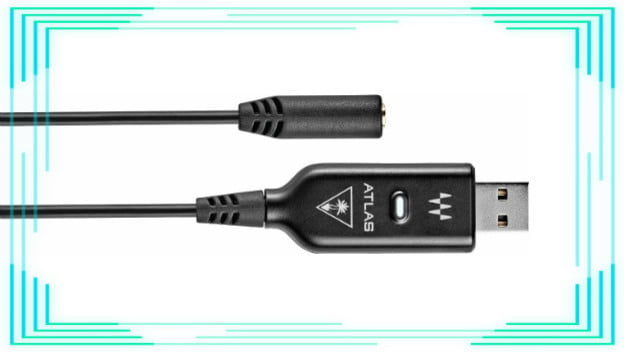 More importantly, with the Atlas Edge PC Audio Enhancer, you're making a wired headset you already own sound better. It even comes with Control Studio. This means you have Waves Nx 3D Audio that works with your other headsets for more immersive sounds. When in effect, it will be like everything in the game is happening around you, perhaps letting you better pick up where things are happening. The software also lets you set up macros, to help make your other headsets better with each sort of game you play.
Getting the audio experience right can be tricky. With Turtle Beach, people will have different options. If someone already has a wired, 3.5mm headset they like, an Atlas Edge PC Audio Enhancer could make it even more useful. If you need something new, the Elite Atlas Aero wireless headset could be a possible option. Keep them in mind when you start making wishlists for the holiday season or outfitting PCs. Especially if you're also adding products like the ROCCAT Vulcan Mechanical Keyboard, which is now a part of the Turtle Beach family. You could have multiple peripherals all ready to get your game on.