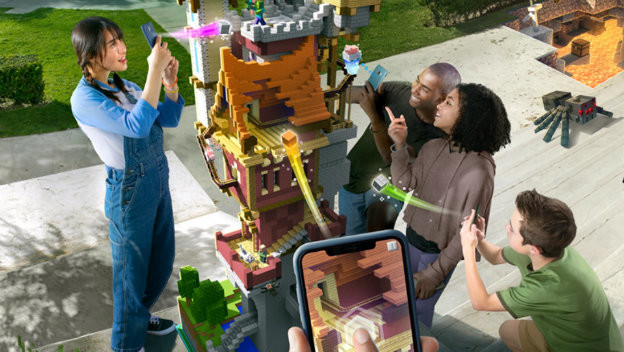 There are certain games that have become legends. They're so pervasive, even people who aren't "gamers" know exactly what they are. They might even have played them. Tetris is a good example, as is Super Mario Bros. 3. More recently, Minecraft ended up turning into one of those games. It is even the best-selling game of all time, with the last reported figure putting it at over 180 million copies sold. But, has it reached a point where even though it is still "popular," it isn't exactly "hot" anymore?
Now, I'm not suggesting Minecraft isn't a good game or has done something to fall out of favor. Rather, I'm suggesting that perhaps nature has taken its course. People still regularly play it and it is a staple, but it isn't the system-selling, exciting, driving force that it once was. Anything Minecraft-related doesn't dominate each conversation. The reaction to other projects makes it seem like perhaps its moment is waning and it could be settling into the same sort of niche as a game like Tetris or Grand Theft Auto V: beloved, but not major news.
Let's consider the mobile Minecraft activities. The original Minecraft consistently tops the Apple App Store and Google Play stores. Minecraft Earth, the spin-off, free-to-play AR game landed with little to no fanfare. On Google Play, it didn't crack the top ten. On the App Store, it showed up at the bottom of the top ten in November 2019. It only had 1.2 million US downloads in its first week. Yes, that does only cover the US. While exact stats aren't available, we do know Pokemon GO, another mobile AR game, had 7.5 million downloads in its first five days worldwide. Let's also compare it to another recent release, as worldwide Mario Kart Tour had 90 million downloads in its first week.
There's also Minecraft Dungeons. This is going to be a Diablo-like dungeon crawler with Minecraft's distinct style. While it seems like it could be fun, it also seems like we haven't seen much of it yet. Which, considering it was really revealed at E3 2019 and is supposed to be out in April 2020, is a bit of a problem. It doesn't have the building or crafting Minecraft is known for, just the same look. Which means there could be a problem. There's no real "pull" to it.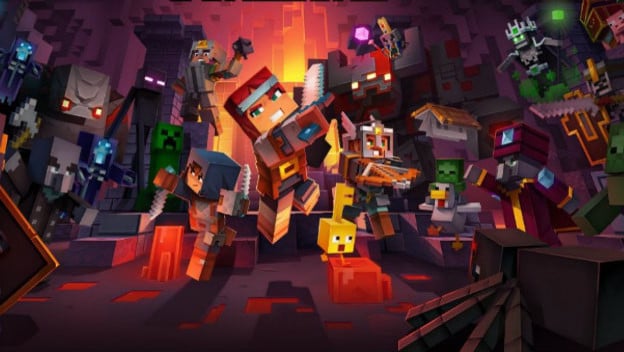 Finally, we have the Minecraft movie. Rumblings about it started in 2014, when the game was in its prime. But then, things kept getting pushed back and delayed. Scripts were written and rewritten. People attached were coming and going. It was supposed to finally appear on May 24, 2019, but that didn't happen. Now it has a March 4, 2022 release date. Which is fine, but it doesn't exactly capitalize on its surefire success. If the spark fueling it is already fading in 2019, then what will it be like in 2022?
Minecraft is a great game. People will continue to have fun with and enjoy it. But it also seems like its "moment" has passed. It will always be lauded and folks will return to it, but it seems won't have the same sort of appeal as it once did going forward.