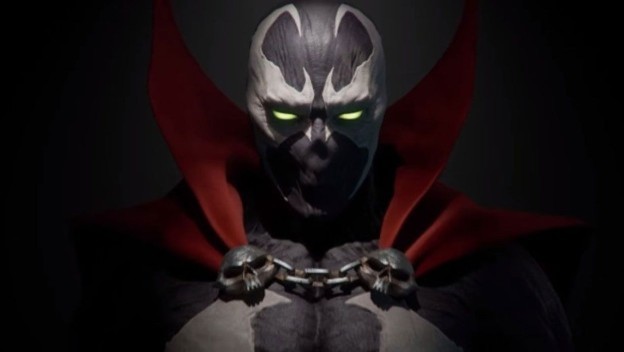 You know that weird feeling that happens when something from the past reappears, but instead of nostalgic warm fuzzies, you mostly feel confused? I'm right in the middle of experiencing that, despite being the perfect age for this one. I sort of wasn't paying attention when it was announced, but now that the marketing and release is kicked off, it dawned on me that Spawn is the latest DLC character in Mortal Kombat 11. Yes, that Spawn with the clown. I kid, but also that movie adaptation with Michael Jai White is on my DVD shelf right now. While the Spawn comics have been running (more or less) steadily, he's been pretty quiet in other media until now. But it seems like that could be about to change.
I was a literal baby in 1992 when Spawn debuted, but there was no avoiding his presence even as I got older. Spawn has been no stranger to video games, either. You can find Spawn games on the Super Nintendo, PlayStation 2, Dreamcast, and even the Game Boy. Most notably, Spawn turned up as a guest character in Soulcalibur II, alongside an original character from creator Todd McFarlane. Even then, Spawn had fallen out of the mainstream on the same level of other big superhero names, but McFarlane's toy company had cemented itself as a huge presence in the collector's market.
So while McFarlane's brand has been more associated with collectibles than comics in recent years and Spawn has been more of an underground character, there have still been hints of the character making a return. The problem is that those hints have been in a form of statis for over ten years. McFarlane has been gunning to get Spawn back into the mainstream and hasn't quite succeeded yet. A sequel to the well-received HBO animated series has been in development hell since before 2010 and is still being pitched around for distribution, despite pre-production efforts. McFarlane is also trying to get a new movie made, but a big sticking point has been his demand to direct it himself.
Yet despite these hurdles, the comic is still running, picking up after a brief hiatus a few years ago and apparently gaining steam with its readers. There hasn't been a Spawn appearance in a video game since the PS2 and Xbox generation, but here's NetherRealm ending that absence with authority. This version of Spawn for Mortal Kombat 11 is intense, with the kind of detail you'd expect from a Todd McFarlane character, now realizable with contemporary visual technology. Naturally, McFarlane toys is producing a figure of this Spawn iteration, along with other Mortal Kombat characters.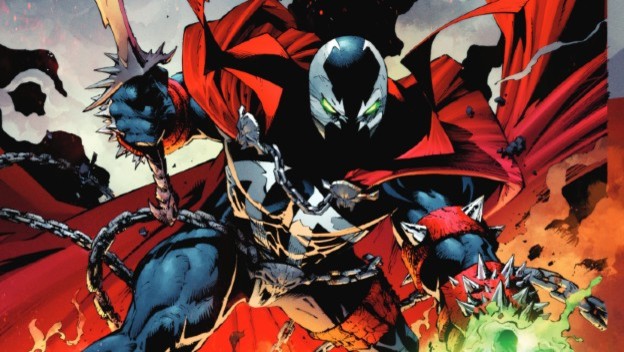 This appearance could get people buzzing about Spawn again for sure, especially as the character is dropping ahead of Warner Bros. running esports events. Also, in the years Spawn has struggled to find Hollywood footing, R-rated comic book fare has made a big comeback with the likes of Deadpool, Logan, and Joker. The timing feels appropriate.
Spawn was never a mega star on the same level of Batman or Wolverine, but in the mid to late 90s, he was certainly a contender. For that brief moment, a hell-themed superhero seemed like it had mainstream potential. It didn't end up working out, although the character never actually retired from his comic book roots. But with the recent changes in the media landscape allowing for edgier blockbuster content and Mortal Kombat 11 bringing Spawn back from the video game dead, it seems possible that those long-dormant media projects finally have a chance to get somewhere.