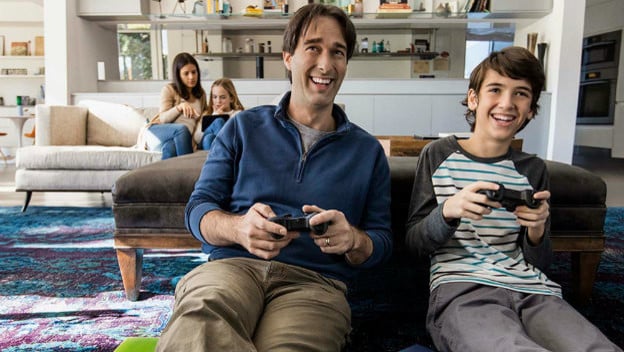 Date: Tuesday, May 19, 2020
Guaranteeing strong internet connections is a necessity in at any time. Whether you're suddenly in a situation where you know you'll be around all the time, but of course also when things are going as usual, having the right equipment on hand is necessary. For those who need something stable, which can handle gaming, business, and general life, Linksys' MR9000 Max-Stream AC3000 Tri-Band Mesh WiFi 5 Router is the kind of device to have people's backs.
What happens with some gamers is they might get an internet service provider, have a router provided, and then rely on that. Except that's not a great idea. The routers from the companies aren't as comprehensive as people might need. A $249.99 MR9000 router from Linksys might seem like a real big investment, but with it you have a single piece of hardware that can cover your whole house. Literally, it can handle 3,000 square feet, and everyone within its range will have up to 3GBps. That is exactly the sort of thing you need in a home where people could be gaming, maybe even streaming, on multiple systems, TVs, PCs, and handheld devices.
I know the Linksys MR9000's name is long, but the things people need to be concerned about are the Tri-Band and Mesh WiFi technology elements. Both are designed to help increase coverage and ensure everyone in the space the router is handling has equal access. Its firmware automatically updates, and the multi-user multiple-input multiple-output technology keeps all access fair. You can always pull out your phone or mobile device and look at the Linksys App to check and see which devices are connected, test the speed for each one, and prioritize ones that matter. For example, if you're downloading a PS4 game, you can put it ahead of someone who is just streaming a TV show or doing regular internet browsing.
As for the mesh, it allows you to troubleshoot as needed. With the MR9000, you can add extra nodes to a network. A basic extender can be about $99.99. It automatically can connect to the router and can be used to help ensure each floor is doing its best. For example, say the best spot for the router is on the first floor of a home, but you have a game room or home office on the second on the other side of your house. You could get a Velop Mesh WiFi Extender, have it automatically adapt with the Intelligent Mesh technology, and be completely set.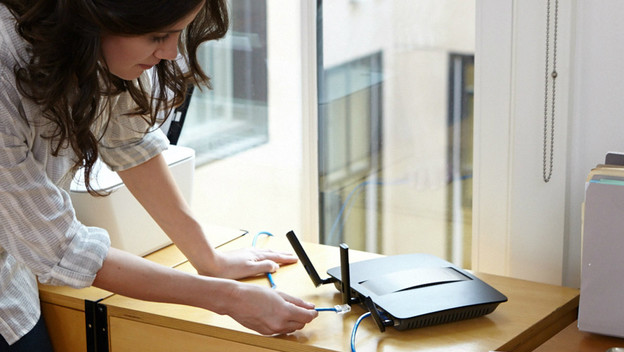 As always, the Linksys MR9000 router also has the other elements you'd expect. When you set it up, you can easily get things going and use the app to have it working in minutes. You have the 5GHz, 5GHz, and 2.4GHz tri-band helping you out and automatic firmware updates. It covers 802.11a, 802.11b, 802.11g, WiFi 4, and WiFi 5, so you'll always be compatible. You have four Gigabit LAN ports, if you want a wired connection, and one Gigabit wan port. There are even guest and parental controls, in case you have people staying over or kids in your home.
The Linksys MR9000 Max-Stream AC3000 Tri-Band Mesh WiFi 5 Router is a way to get yourself settled. Of course, it's good for everyday use, but it also excels for pandemic-like conditions where people might be home all the time and near-constantly online working, playing, and watching things. Whether you use it alone or pick up extra Velop Nodes to ensure every spot is covered, it'll have a 3,000 square foot space all set and connected, with every device getting the internet connection it deserves.