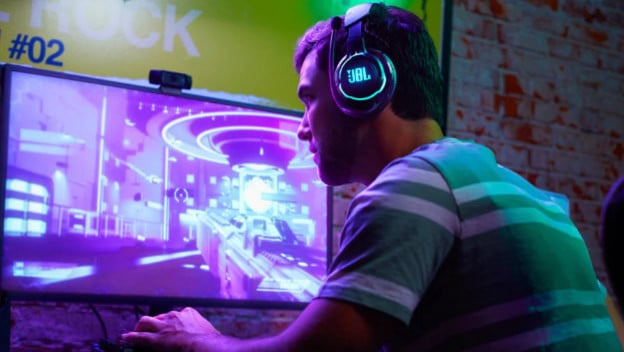 Date: Tuesday, May 19, 2020
2020 is proving to be a year that is teaching people how important fostering connections from a distance can be. Of course, we always knew that talking to each other online is great. Especially for us gamers who spend a real lot of time streaming or playing against other people worldwide online. But now it's putting people and setups to the test as we realize that our gear isn't as good as it could be. Frankly, it's a good time for a JBL Quantum 800 headset.
As you can gather from the name and pictures, the Quantum 800 is a headset that can connect via a 3.5mm jack or go wirelessly over 2.4GHz with Bluetooth 5.0. It's something you can plug and play into pretty much every console you own, whether you game on a PlayStation 4, Xbox One, Nintendo Switch, PC, or mobile device. It has a passive frequency response of 20Hz-40kHz and active response of 20Hz-20kHz, ensuring you hear everything, and its microphone is unidirectional with 100HZ-10kHz response and -40 dBV @1 kHz / Pa sensitivity. Whatever you say, it'll catch. It also has 50 mm Dynamic drivers pumping out every sound and song's note. Whatever the game is doing, you'll hear. Whatever your friends or foes are doing, you'll know it.
The Quantum 800 also has those extra special features you might want or need. Even if you're gaming with people online or talking with friends and family who aren't there, you might not be alone in your space. Other people could be around. (Maybe now all the time, with a pandemic situation.) There's active noise cancelation with this headset, to help keep outside sounds out, and there's surround sound to help envelop you in the game, your shows, or your conversations.
It also has an impressive lifespan. Gaming sessions can get long. If you're also doubling up and, say, using the Quantum 800 for calls, it can get even longer. If you decide to keep its cosmetic RGB lighting off, then your headset's battery life will last for about 14 hours, thanks to a 1300 mAh li-ion battery. Even when it does need to charge, you won't be out of the game long, as it only takes two hours to fully recharge. You'll be ready and set to take part in even longer game or movie marathons again.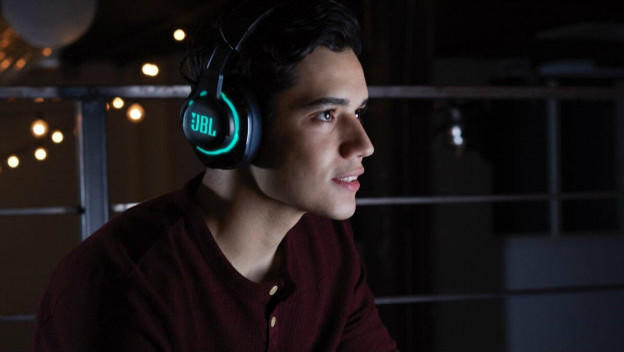 Which works out, because it keeps comfort in mind too. The Quantum 800 is a lightweight headset, coming in at only 410 grams. It also has memory foam ear cushions, that will adapt to you. Hopefully, that also means it'll help out people with glasses and keep them from being pressed into their head. And, if you need even more adjustments, you can work with the JBL QuantumEngine on your PC to set up your mic settings and user profiles to have different setups for certain games or different experiences.
The $199.95 JBL Quantum 800 is the kind of headset that is keeps you covered. Once you put a pair on, of course your head is in the game. (Or whatever else you're doing, since it is compatible with so many devices.) It's comfortable. It's got a long battery life. It's got different color options. It's ready to work with your different consoles, mobile devices, and computers. Plus, with multiple options, you can plug in or wirelessly connect to those around you. It's the sort of headset that can keep every gamer covered for years to come, no matter if they're hardcore or using this as a way to keep connected to all the people they love the most.