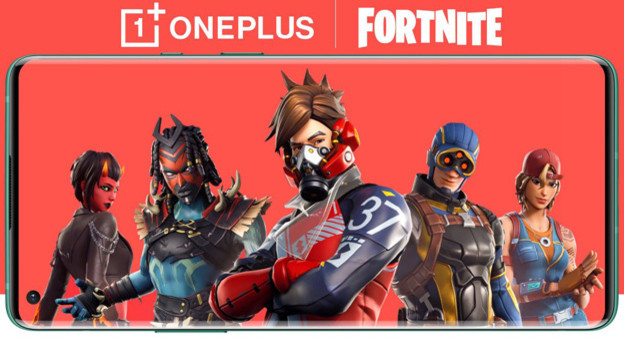 Publish Date: Thursday, July 23, 2020
Android phones have always been about freedom. There's a versatility and openness there that isn't present in the iOS ecosphere. This can also be great for gaming, since there aren't as many restrictions and you can go through different storefronts. But, there are also so many devices out there at different price points. When it comes to finding a good balance, like a phone that meets normal needs and gaming ones, it could be time to consider a OnePlus 8. In its basic form, at $699, you could find yourself with an 8GB ram and 128GB storage device that keeps you covered. But for $799, you could go beyond with 12GB ram and 256GB storage.
At its core, everything about the OnePlus 8 is about ensuring quality components for the sort of experience people deserve. There's a Qualcomm Snapdragon 865 chip with 5G compatibility, so you're ready for what's coming next. It has a curved design and responsive 90Hz fluid display, which ends up having HDR10+. So if you're streaming, it'll look good. It also has a 48mp triple camera for practically professional quality pictures that take into account portrait mode pictures, nightscapes, 116 degree wide-angle shots, and even animal photos with Smart Pet Capture. It has a 4300 mAh battery that could last all day too, to make sure you can do it all. Not to mention you can get back to things quick with Warp Charge 30T technology that can get you to a 50% charge in 22 minutes.
What's also important, and people might not take into account, is how a phone handles your own wellness. You have phones that have support for altering the shades of the screen at night so the blue light and activity won't keep you up. But the OnePlus 8 goes a step further by being considerate about your eye health. Its Reading Mode makes reading in general easier. You can have monochrome and saturated displays that can be easier on the eyes. It also has SGS Eye Care Display Certification, to show how much its display takes into account.
But what's really neat about the OnePlus experience right now is how it connects to Fortnite. Getting Epic's game running on a mobile or portable device isn't entirely unusual. Plenty of ads on TV bring it up as a selling point and the Switch even had its own bundle with it. But with the OnePlus, you have a phone that goes above and beyond with the Fortnite experience. This means that, in some ways, it's even better than the console experience.
For example, OnePlus compared its Fortnite refresh rates to the ones on the PlayStation 4 and Xbox One. They're 50% higher there, bringing it up to 90Hz. This means you have 50% higher rate. It also runs at 90fps on the phone, which is a first for the game on a mobile device. It hasn't been done before. And, with things like 12GB ram, it'll be super fast and responsive. It handles better than someone might expect, which will count for more when you're heaidng into a match online. The ideal is playing on a phone without feeling like you're playing on a phone.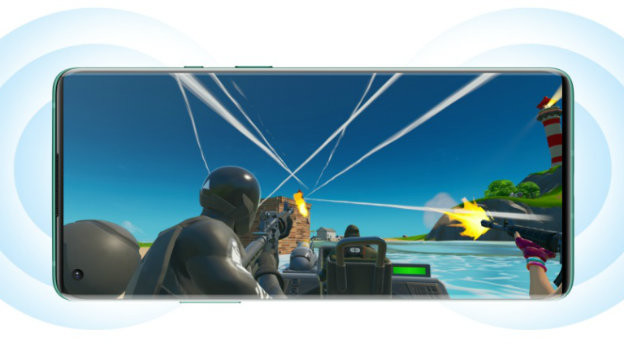 Fortnite on the OnePlus also has a few features that are exclusive to it here. The first is how it taps into the phone's Fnatic Mode. This is designed specifically for gamers. Normally, when you use a phone, you could be distracted by notifications from texting programs, social networks, or emails. Fnatic takes those away, so you don't have your screen blocked or critical moments ruined. It also goes a step further by increasing the power of the CPU and GPU while you're playing, so you're in full force. All OnePlus devices also have the Bhangra Boogie emote. It's a dance just for users. (Though, it will eventually head to other devices.)
Basically, OnePlus is a dream for gamers for multiple reasons. One is because it is generally a great and capable phone. It's good for work and play, with all of the features someone might need to get by. But also, it's doing its best to stay competitive with regard to gaming. More specifically, it goes out of its way to be the best place to play Fortnite on the go. Which, considering how it is becoming a hub for both playing games and even watching major virtual concert events, is quite a boon. Especially since the OnePlus 8 90fps Victory Kit gives people a $799 12GB ram phone with 256GB storage and free Bullets Wireless Z black earphones.