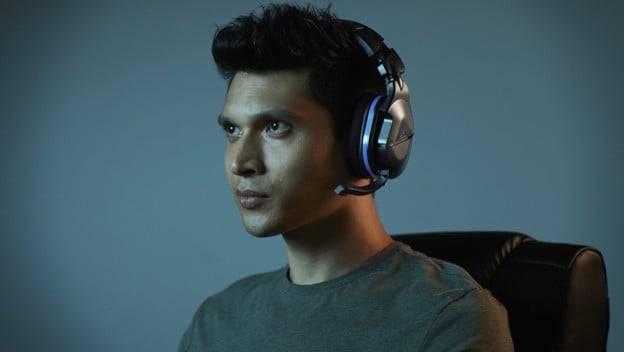 Editor's Update: The firmware update that fixes the rare audio channel switching issue has been tested and uploaded to the Turtle Beach Audio Hub. Once the Audio Hub opens, plug your headset in and follow the onscreen steps for downloading the latest firmware to your headset. Also, the official release date for the Stealth 600 Gen 2 for Xbox is now September 20th.
Publish Date: Thursday, August 13, 2020
We are on the cusp of a new console generation, and our old friends are taking the lead into the new frontier! Turtle Beach is once again continuing to provide people solid headsets that last for years. But, at the same time, is keeping a classic updated. The Stealth 600/700 Gen 2 PS4/Xbox One headsets are on the way and it takes everything people rely on and makes it better. Of course, it's the great headset you expect, but with quality of life adjustments to prepare you and keep you talking to other players for years.
To start, the Stealth Gen 2 wireless headset has 50mm speakers with no distortions. They're specifically made to have pinpoint accuracy, thanks to the Superhuman Hearing technology. That means any little sound anyone makes in the game, be it by playing or by talking, will be one that you hear. The variable mic monitoring is back too, so you can keep track of how you sound compared to other people and can be courteous and not too loud.
The Stealth Gen 2 series from Turtle Beach is also about being accommodating. It can work wirelessly for 15 hours. Gaming sessions probably won't go that long, so it works. And if you do need more power, use the USB-C to work things out. You also can fix how you sound easily. There are four presets built in to make sure you're easily heard and can hear everything when you play. To switch, you press a button on the headset and are good to go.
The flip-to-mute mic is also better and more sensitive with the Stealth Gen 2. Which is good, because now people could be real busy and crowded. The quarantine life is here and lots of family or friends could be staying in the same space. The new Turtle Beach headset's mic is more sensitive, so it catches only what you're saying. And, when you do flip it back so you can talk to people around and mute it, the mic blends into the headset itself and isn't just hanging out alongside your head.
Its also designed to be comfortable, which is accommodating. Odds are when you have a headset on, you get real into it and leave it on. Maybe even when when you leave your console, you leave it on for a bit. So maybe you use it with something else too. Well, it has a stronger headband and hinges than ever before. Plus, its ear cushions are soft and designed to have ProSpecs tech that doesn't smash your glasses into your head when you have them on.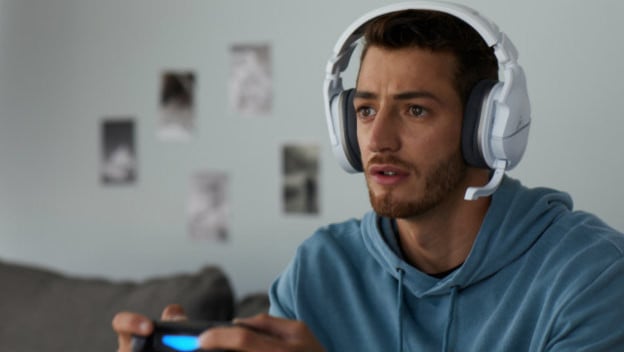 Yes, I mentioned maybe you use it with something else. That's because the Stealth 600 Gen 2 isn't just a PlayStation family headset. It definitely works with the PS4 and PS4 Pro now. Since Sony says PS4 headsets will work with the PS5, you should be good there too. But also, it works with a docked Switch. When you pop the mini-USB transmitter into the Switch's dock, you can use the headset with it too. Factor in the Xbox One to that list, and you have an all-around awesome option for the coming console launches!
It's a way to connect and stay together. Especially since they'll be good for not only this generation, but the next. So you'll be able to get the Stealth 600 Gen 2 PS4 headset on August 16, 2020 and beyond for $99.95. The Xbox version drops later next month on September 20. Think of it as the sort of investment that keeps you good and ready for years to come. Lead the way Turtle Beach...lead the way!