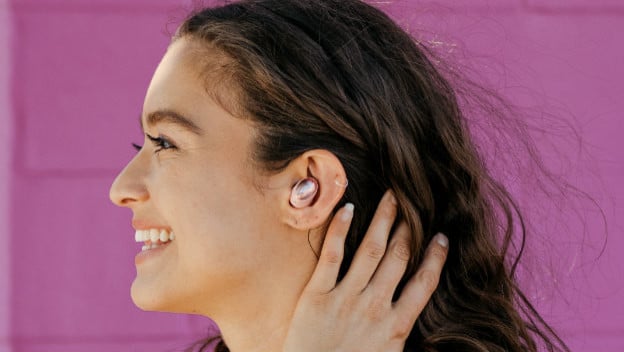 Publish Date: Tuesday, September 8, 2020
Having headphones that are convenient, portable, high quality, and also wireless is more and more handy. Especially if you find yourself constantly using a phone or tablet wherever you go. But the $160 AirPods might be a bit much or not even possible with your device. That's when something like the 1More ColorBuds True Wireless Headphones can be a bit better. For $99.99, you get something just as convenient, but also that might pop or better meet your needs.
With the ColorBuds True Wireless Headphones, you're getting a pair of earbuds where each one is 4.1 grams, has an ENC mic and talking mic built into it, a design that prevents friction and ear fatigue, and could have six hours of use. There's cVc 8.0 environmental noise cancellation, to make sure when you're talking or listening to music, you hear what matters and people hear you. Also, with its portable charging case, you can have 22 hours of total use and get an extra two hours by popping them in their container for fifteen minutes.
Compatibility is also a big deal. You could use the ColorBuds True Wireless Headphones with any Bluetooth 5-compatible device. Plus, it has technology designed to make the most of each platform's offering. If you use an Android phone, it has Qualcomm aptX compatibility. If you prefer Apple, there are AAC codes. They are water and sweat resistant too, so you can use them in any conditions. And, with 10m range, you could use them in the house and walk around without having to constantly be attached to your phone.
The headphones are simple to use too. Yes, you have to pair them the first time you use them. But every time after that, they'll automatically connect and keep you connected when you open their case. The infrared sensors automatically pause and play music when they are removed from or inserted into your ears. You can also initiate different touch controls with double taps and trigger voice controls with a triple tap. It's all intuitive.
What's also nice is how they can match, while also staying individual. 1More ColorBuds True Wireless Headphones, as the name suggests, come in a wide array of colors. Each one has the same quality and style, but a color scheme that could be unique to you. This could make it easier to distinguish between whose pair is whose or to perhaps have a his and hers set.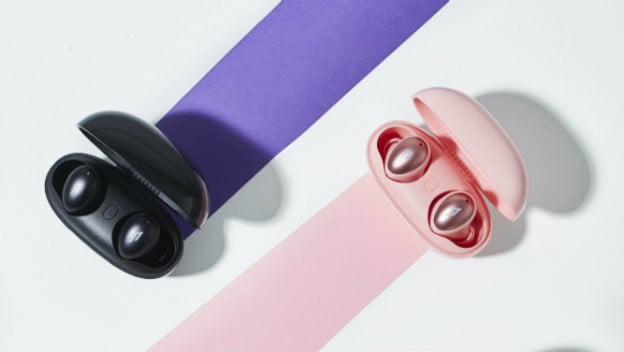 Like say you want a color that's more neutral and slick. The Midnight Black 1More ColorBuds are incredibly smooth with subtle highlights and finishes. You might not even notice they're in, depending on your hair color. Meanwhile, the Sakura Pink are more mellow and, well, pink! The metallic accents stand out a bit more here, offering a highlight that really makes it seem a bit more elegant.
The 1More ColorBuds True Wireless Headphones are there to keep someone covered. They're small enough to go anywhere with you. They're hardy enough to endure water. They're powerful enough to last for hours. Most importantly, they're simple enough where you won't have to worry about how you'll actually use them. Each pair is convenient and ready to make life easier.