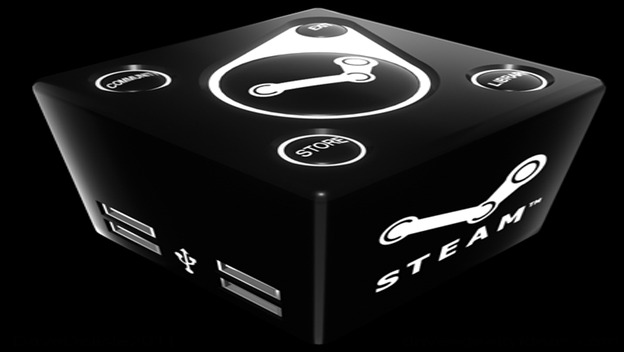 Despite attempts by powerful companies like Microsoft and EA to compete, Valve's Steam service rules the PC gaming world with its active community, huge selection of games, and regular sales. The company has finally confirmed officially that it intends to start competing in the arena of the home console, and this week it fired the first shot over that bow.
Steam has recently released Big Picture, a new mode that centers around playing games on the TV with a gaming controller. Of course, it's been possible to connect HDMI-compatible computers to TV output for some time, but Big Picture includes an entire interface that allows gamers to play, connect, and browse the web using a controller. This is important because a major reason many gamers have turned to consoles over PC gaming is the ability to kick back and game from the couch.
As long as a player has a connected TV, using Big Picture mode is easy. There's an obvious button on the top of the Steam interface that takes the player directly into Big Picture mode. The mode's interface is sleek and easy to navigate using either a mouse or controller, and it instantly switches from one control mode to the other if the player wiggles the mouse or the controller's left stick. There are several ways to browse through your game library, and Steam is now marking games to inform players if they include full or partial controller support.
The controller-friendly web browser that comes with Big Picture mode is particularly nice. I ran a side-by-side comparison of several gaming-related websites on the Steam and Wii U browsers. Not only did Steam's browser display pages at a higher resolution, it supported Flash and handled numerous page elements that the Wii U's browser tripped over. It also included an element that I've found missing from console and tablet browsers: The cursor changes appearance when it's hovered over any clickable element, so you'll always know that you're actually clicking a link even on a graphics-heavy page. I was generally impressed with the browser, especially when compared to competing browsers on home and portable game consoles.
Entering text is always a headache with controllers, but Big Picture mode uses a daisy wheel interface that is far faster and more convenient than using an analog stick to hunt and peck over a virtual QWERTY keyboard. Players simply flick the left analog stick onto an onscreen petal, then use the face buttons to select the letter they were looking for. It only took me a few minutes to get used to this method of text input, then wish that every console would adopt it ASAP.
Not every computer will immediately be able to connect to a TV in order to use Big Picture. Right now the only cheap and easy way to connect the two is to have a graphics card with an HDMI out port, and to connect it to an HDMI-compatible TV with a cable. If you have a desktop computer that isn't near your TV, there are wireless solutions available, but they're still rather expensive.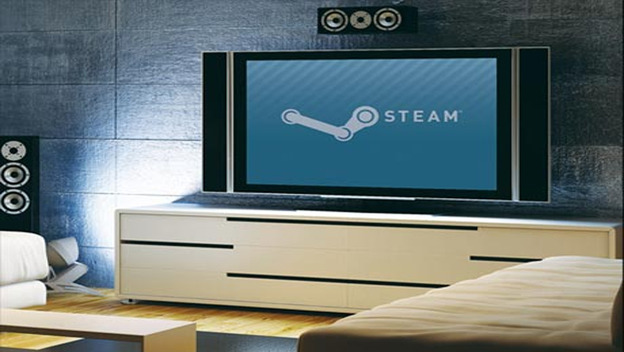 Perhaps the most interesting thing about Big Picture Mode is what it means for the future of Steam and PC gaming. Valve President Gabe Newell has openly criticized Windows 8 and has been hinting that Valve would be getting into the console hardware game for some time. During an interview at the 2012 Video Game Awards, Newell confirmed that Valve is working on a console-style PC (one that provides a controlled gaming environment) for living rooms. Thus, Big Picture Mode says a few things about what a Valve home console could be like.
The image of that future console looks good so far. Big Picture Mode's slick interface puts the focus squarely on games and stands in stark contrast to the increasingly busy and ad-filled Xbox 360. The integrated web browser is pleasant to use with a controller and was fully compatible with every web page I threw at it. If Valve can put out a console that has full access to Steam's library of games and a similarly user-friendly interface, we could be looking at a serious contender on the home console market and a resurgence of development on the open platform of the home PC. I'm quite looking forward to seeing what the company comes up with.
By
Becky Cunningham
Lead Contributor
Date: December 14, 2012