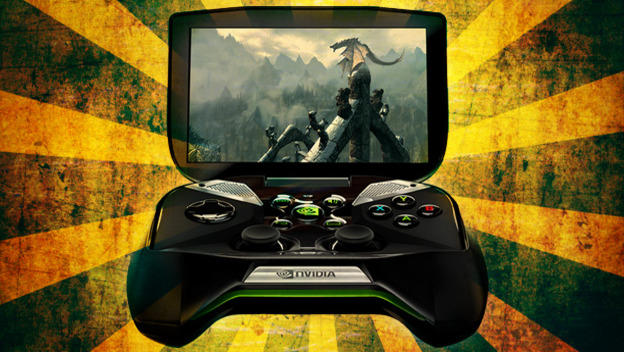 NVIDIA has always been a big deal in the GPU industry. They're certainly not the biggest—AMD and Intel have their own GPUs, after all—but they're typically the go-to option for most of the world's gamers. So, many of us were surprised yesterday when NVIDIA rolled out Project SHIELD, an Android-based handheld console that should hit the market this year.
The device itself looks very much like an Xbox controller with a five-inch, hinged touchscreen glued to the front. I'm not talking about the Xbox 360, either. Remember those gigantic controllers on the original Xbox? Yeah, those. The design seems to indicate that NVIDIA is attempting to walk the line between hardcore and mobile gamers without actually choosing a specific direction.
And that's why this whole thing is confusing.
Other Android-based systems, like the Ouya and GameStick, have been heavily focused on the mobile market. They're not attempting to win over the hardcore market, because hardcore gamers don't care about Android titles. But Project SHIELD has more in common with the PlayStation Vita than it does with the Ouya, and, as far as I know, NVIDIA isn't planning to release any first-party titles for their little console, which means that it'll just be an expensive version of the GameStick that you can play without a television.
NVIDIA takes this schizophrenia one step further by allowing SHIELD to "be used as a wireless game receiver to a nearby PC equipped with an NVIDIA GeForce GTX 650 GPU or higher." In short, PC gamers will be able to use the device as a wireless controller for their Steam titles. But one of the major reasons that PC gamers steer away from console gaming is their preference for the keyboard and mouse. So, NVIDIA doesn't seem to know what their strange little system is actually made for.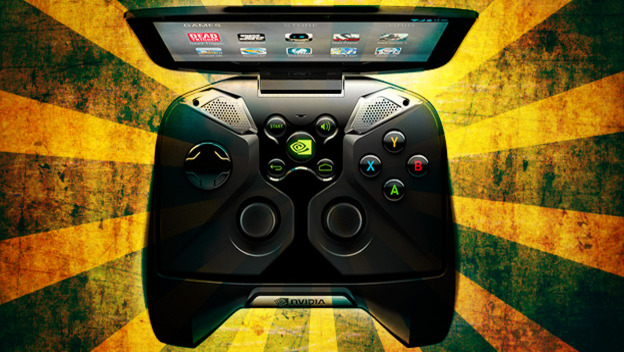 At the end of the day, however, it'll all depend on developer support, and NVIDIA already has rock solid relationships with several big-name devs. Mark Rein, vice president and co-founder of Epic Games, voiced his support for NVIDIA's latest project: "With Project Shield, NVIDIA brings an uncompromising, high-performance console experience to mobile devices. Amazing games including Real Boxing and Hawken, which utilize the latest Unreal Engine technology, look fantastic on Project SHIELD. This is just the beginning, and we're truly excited to see what more Unreal Engine developers will do with so much horsepower in such a compact gaming device."
So the SHIELD definitely has the potential to shake up the industry. But it also has the potential to get lost in the fray. And, considering the console's lack of focus and the fact that five other systems are potentially hitting the market this year, the latter seems a bit more likely.
By
Josh Engen
News Director
Date: January 7, 2013