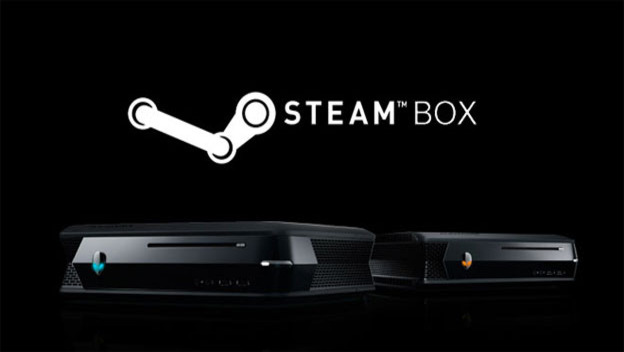 This has been a big week for "Steam Box" news. It's official: We're going to see at least two different consoles that play Steam games. One will be from Valve, will run on Linux by default, and will function as a server. The other will be from Xi3, a company with significant investment from Valve.
Valve hasn't said too much about its own project, but news broke on Monday regarding the Xi3 box. It fits in the palm of your hand, and it's codenamed Piston. If rumors are to be believed, it too might run on Linux or come with a Linux option. A demo unit was shown at CES.
We don't have detailed hardware specs or a price point, but we do have a few hints. The Piston is based on the X7A, an Xi3 computer featuring 4 to 8 GB of RAM, 1 TB of storage space, and a quad-core processor with speeds of up to 3.2 GHz—plenty of power to run modern PC games. The X7A runs about $1,000, which isn't unreasonable for a mini-sized gaming computer but is significantly more than consumers expect to pay for a console. Of course, these details might be changed in their conversion to the Piston, though reports indicate that Piston does include a quad-core processor and a terabyte of storage.
As I see it, there are two ways the Xi3 project could go.
First, Xi3 could opt for a high-price, high-power configuration that sits right in the groove between console and PC gaming. At a price somewhere above those of the next Xbox and PlayStation, but below the cost of a full-fledged gaming PC rig, the box might tempt away console gamers who want better graphics and don't mind paying for it, and it could also compete for price-conscious PC gamers. Even in this scenario, though, I think $1,000 will be untenable—you can buy a decent full-size rig for that, and use it for more than just running Steam in Big Picture mode.
The other option, and the one I think is more likely, is that Xi3 will aim low price-wise (somewhere around $400, to take a wild guess), give the Piston just enough power to compete with next-generation consoles, and rely on consumers to update it as needed. Xi3's computers are known for their "modular" design, meaning that it's easy for users to remove components and replace them with newer, faster hardware, and company representatives have confirmed that Piston will maintain this feature.
Not only would this allow a lower starting price, but it would take the PC's approach to generations—continuous evolution rather than an upheaval every five to ten years—and bring it to the console market. Buying an entry-level Piston would allow you to play most games with decent settings, and it wouldn't set you back too much. But as time went by, you would need to make reasonable investments to keep your console up to par, and you could buy top-of-the-line components if you wanted to really crank up the textures and lighting.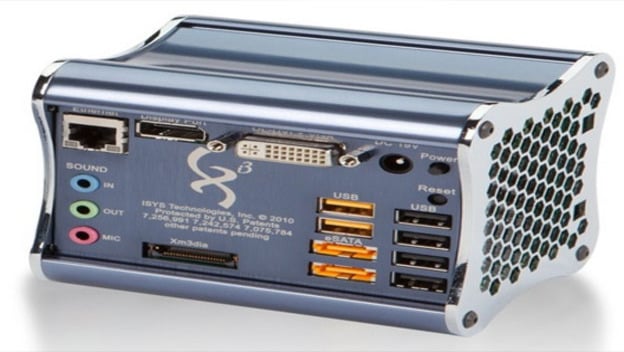 The Piston will also bring a lot of competition to the software market—Steam is known for its incredible sales, and XBLA and PSN will face pressure to keep up when their users see what else is out there. And if the Piston keeps the USB ports from the computer it's based on, it will enable console gamers to use a keyboard-and-mouse setup for first-person shooters and strategy games.
The Linux news and rumors are encouraging as well. Microsoft has been too powerful for too long when it comes to operating systems, and at last its reign seems to be coming to an end. The Linux-based Ubuntu OS is a great way to bring an old PC back to life, Google is trying to push its operating systems from smartphones to computers, and of course Apple products are only becoming more popular. If Linux brings down the price of these boxes and helps knock Windows off its pedestal, those are both good things.
There's a lot we don't know about the Piston yet—its price, its precise hardware setup, the options for upgrading it, and so on. We know even less about the official Steam Box. But we know more than enough to get excited. This is a very interesting development from two very interesting companies, and it has the potential to upend the video game market.
By
Robert VerBruggen
Freelance Writer
Date: January 9, 2013