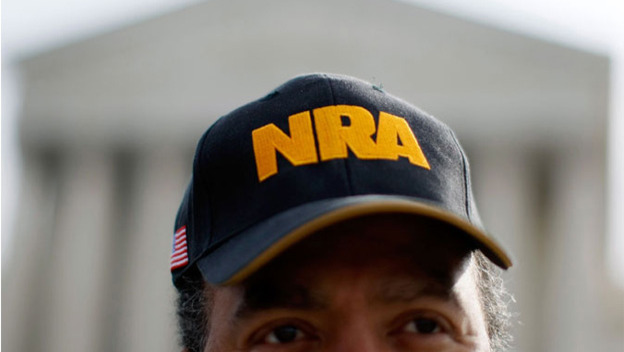 No one likes making fun of the NRA more than I do. A couple of weeks ago, I pointed out that the organization is attempting to blame the video game industry for the elementary school shooting in Connecticut, which isn't entirely surprising. They're just attempting to shift the blame off of their own shoulders. But when you discover that the National Rifle Organization has their very own line of video games, their hypocritical dance starts to look like a hilarious Irish jig set to the Benny Hill music.
And it's only getting funnier.
Only a few weeks after Wayne LaPierre, the NRA's Executive Vice President, said, "Guns don't kill people. Video games, the media, and Obama's budget kill people," the organization has released a brand new video game.
I swear they must be doing this just to see if journalists will take the bait.
NRA: Practice Range is an iOS title that hit the iTunes store on Sunday. It's basically a 3D target range that allows players to hone their skills before shooting at any presidential budget plans.
The best part is that NRA: Practice Range is recommended for ages four and up according to the iTunes rating system. Your four-year-old will also have access to "2nd Amendment newsfeeds, gun law information centers, and educational materials." Bob the Builder will look like an unpatriotic mamma's boy.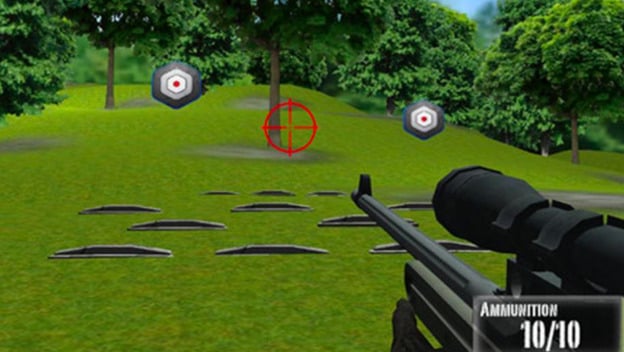 The NRA's Public Relations Department must be completely nonexistent if they thought that this was a good time to release a video game. Journalists from across the country, myself included, are already piling on the jokes after LaPierre tried to blame the gaming industry for the Connecticut shootings. The whole situation is making them look like out-of-touch, gun-toting nutters who refuse to listen to anyone outside of their inbred little club.
Of course, that's a pretty accurate description, but I bet it's not the image they're going for.
By
Josh Engen
News Director
Date: January 15, 2013