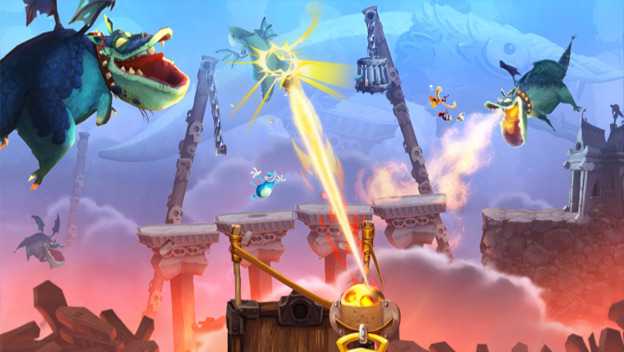 It's the start of a new year, and gamers know well that this means a reprieve from the holiday madness. It's cold (depending on where you live), which makes it the perfect time to stay indoors and catch up on some gaming. Well, apparently the folks at Nintendo are also taking the month off to relax, as there is not a single scheduled release for the Wii U or 3DS in January. So what does this mean, and is there anything on the horizon to lift our frigid spirits?
Let's start with the good news first, all courtesy of the 3DS. Approaching its second birthday, the lineup so far is likely to cause profuse salivation. February starts with the release of Fire Emblem: Awakening and finishes with Etrian Odyssey IV. These two games alone could keep you going for several months. March kicks it up a notch with the releases of Castlevania: Lords of Shadow - Mirror of Fate, Monster Hunter 3 Ultimate, and Luigi's Mansion: Dark Moon. Animal Crossing: New Leaf is also expected sometime this year, and Pokémon X and Y have just been announced for an October release. And we're not sure what surprises E3 will bring, but we assume Nintendo will reveal something worth getting excited about.
This is an absolute competition-crushing roster, giving Nintendo a strong argument against the ever-growing crowd who believe dedicated portable gaming devices have no place in today's tablet- and smartphone-centric society. Nintendo should easily dominate the handheld gaming industry once again. January may be bereft of 3DS releases, but Paper Mario: Sticker Star will do a fine job tiding us over until February.
The Wii U is a different story entirely, causing true Nintendo fans to sweat rather than salivate. I've heard very few complaints so far from owners of the new system; everyone seems to have the launch games they want, and they've been happily playing them through the holidays. But now we're into January, and though I still try for a new stamp on Nintendo Land, or work through Trine 2: Director's Cut now and then, I've got a real hankering for something new.
There are several possible reasons for the January release oblivion. Perhaps Nintendo believes most people unwrapped their new Wii U on Christmas and will spend all of January enjoying its new experience. That probably makes up a significant portion of the population, but what about those of us who cracked open the box on day one and have already spent countless hours on the launch titles? Perhaps Nintendo believes the titles released so far have enough staying power to keep us occupied through the start of the year. Of course, in this lightning fast age we now live, gamers are quick to move on to the next big thing. Or maybe third-party developers haven't fully jumped on the Wii U bandwagon yet.
Now, there are a few gems to look forward to, starting with Rayman Legends. Considering the delight Rayman Origins was, Legends should have a throng of preorders already out there. But we still have to wait until February 26th for Rayman's newest platformer. Alongside the 3DS version, Monster Hunter 3 Ultimate will also be available for the Wii U, though we have to wait until the very end of March to begin the hunt. LEGO City Undercover was supposed to be a launch window title, but is now listed as TBA, with rumors of it being pushed back until later in the year.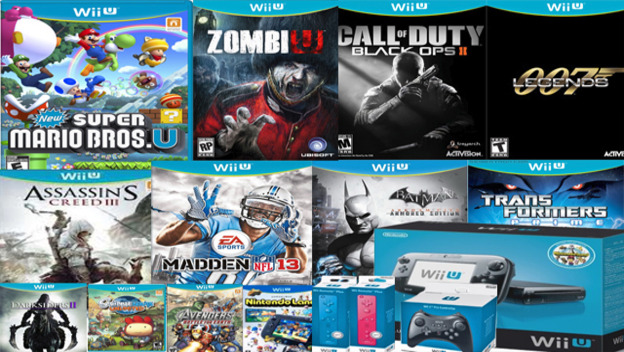 But perhaps the most saddening tale is that of Pikmin 3, which is still without a release date. If you remember, Nintendo opened its press conference at last year's E3 with the announcement of this title by none other than the master designer Shigeru Miyamoto himself. We haven't seen a new Pikmin game since the GameCube, and, since it's being developed by Nintendo, it should be further along than it is. Fine, so perhaps Nintendo has a lot of polishing to do, and they did give us two first-party titles at launch with Nintendo Land and New Super Mario Bros. U, but I don't think a Pikmin 3 playable demo is too much to ask for, giving fans a little something to enjoy in January.
With retail releases lacking, January would have been a great month for some digital content, with a few budget games to fill the eShop. With no other distractions, it would have been a great way to promote Nintendo's maturity in the online realm.
So I have to conclude my thoughts on this issue with puzzlement. Yes, January is the proverbial lazy time in the gaming world, but this could have been a golden opportunity for Nintendo to steal the spotlight. Instead, the Wii U will sit without a new release until the end of February. I hope for Nintendo's sake that announcements start making their way to the public soon. We want to see what the Wii U has in store for us, and we don't want to wait until E3 to hear about it.
By
Sean Engemann
Freelance Writer
Date: January 17, 2013